HomeEasyBudget allows you to share your account with your all the member of your family or with the people who share a bank account with you like your roommates, associates, …
Share and keep control
Share one or more of your accounts with any other HomeEasyBudget user.

Each share can be controlled by means of rights for each account: consultation only, possible modification, possible reconciliation or permission to create or not a planned operation.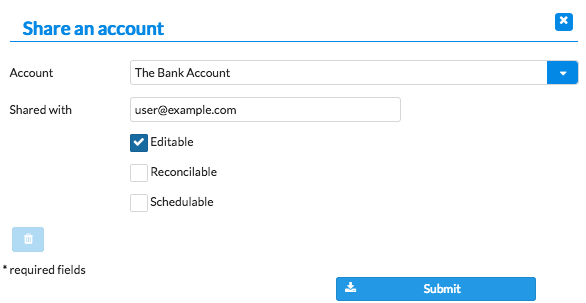 Association or other accounts
HomeEasyBudget's account sharing allows you to easily create an account for an association and share it with all members of the association's office, including those who only have to view the account and not modify it with permissions sharing.
HomeEasyBudget also facilitates the creation of a cash account for an event such as an evening, a sports event or a birthday. Create the account and share it with all the managers of the event.